Why It Matters
With excellent wild and restored reaches, the Trinity has tremendous potential as a refuge for native Klamath River salmon and steelhead and provides essential cold water to the Klamath itself. The river and its tributaries flow through some of the most breathtaking country in California, drawing visitors to hike, float and fish in a scenic wonderland.
View the PDF
Did you know this page comes in a PDF format? Download it, print it, take it with you!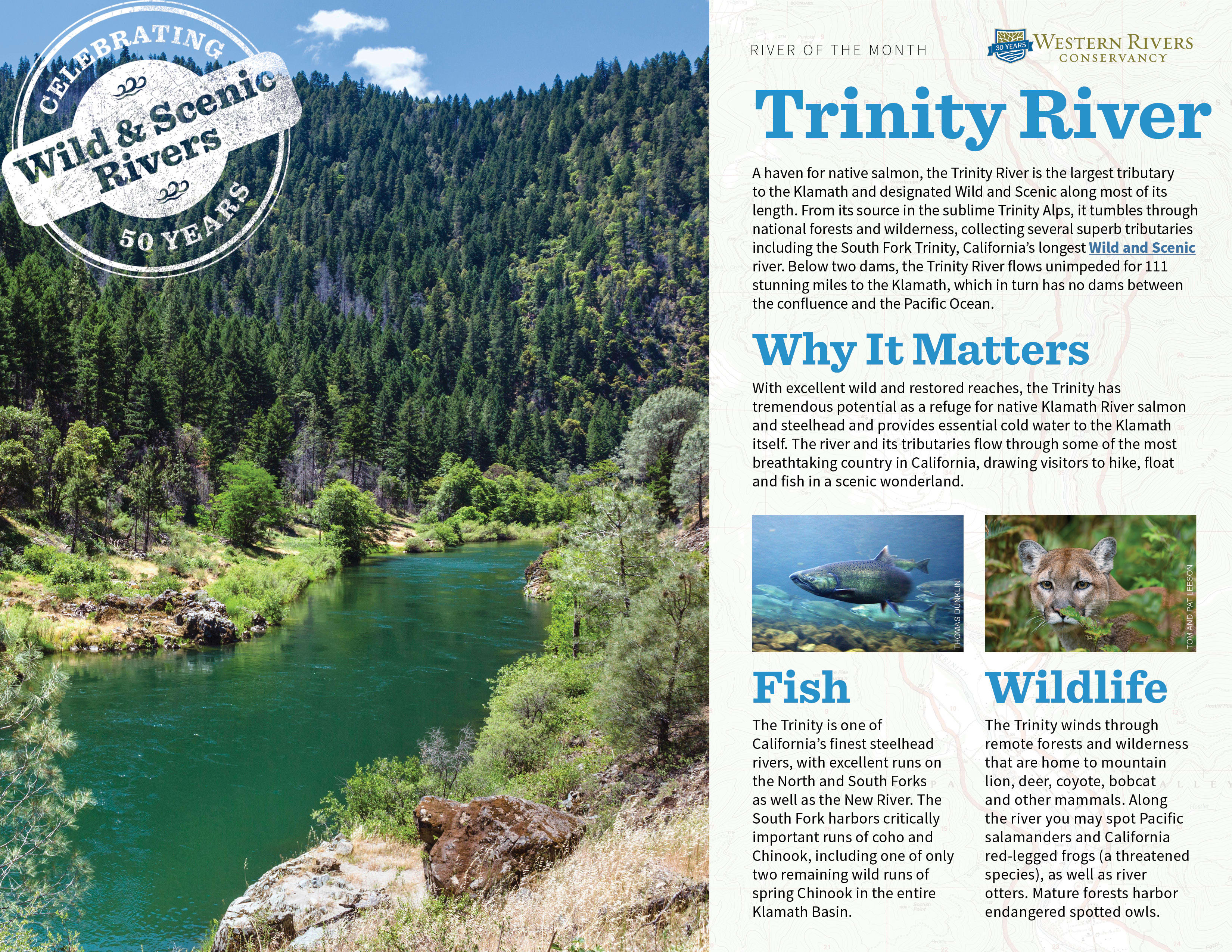 Fish
The Trinity is one of California's finest steelhead rivers, with excellent runs on the North and South Forks, as well as the New River, another tributary. The South Fork harbors critically important runs of coho and Chinook, including one of only two remaining wild runs of spring Chinook in the Klamath Basin.
Wildlife
The Trinity winds through remote forests and wilderness that are home to mountain lion, deer, coyote, bobcat and other mammals. Along the river you may spot Pacific salamanders and California red-legged frogs (a threatened species), as well as river otters. Mature forests harbor endangered spotted owls.
How to See It
Much of the Trinity River basin lies within the Shasta-Trinity National Forest and Six Rivers National Forest, which provide plentiful ways to fish, boat, hike, backpack and ride horses. Several highways and a network of unimproved roads lead to riverside access and trails that thread from the high elevations to the river corridor.
Paddle

Hike

The rugged, alpine paradise of the Trinity Alps is a bucket-list experience for many hikers, with wildflowers peaking in July and August. The South Fork National Recreational Trail traces remote, wild stretches of the South Fork for eight miles. Other trails abound within national forests and wilderness.

Fish

As California's premier steelhead river, the Trinity offers the chance to hook these elusive sea-run rainbows in a spectacular setting. Anglers also chase Chinook and non-native brown trout. Drift boats are common, and a fly-fishing-only section lies a few miles below Lewiston Dam.
The WRC Story
The largest and wildest arm of the Trinity, the celebrated South Fork Trinity River once boasted incredible runs of native steelhead, Chinook and coho salmon, but logging, road-building and sedimentation have reduced wild fish returns. Today, the South Fork is still home to one of only two remaining native runs of spring Chinook in the Klamath basin, and is the subject of extensive restoration efforts. To bolster these efforts, Western Rivers Conservancy bought 170 acres along the river's most productive spawning reach for steelhead and Chinook. In 2009, we conveyed this land to the surrounding Shasta-Trinity National Forest to prevent logging and landslides and help ensure clear, healthy waters for the Trinity's imperiled fish.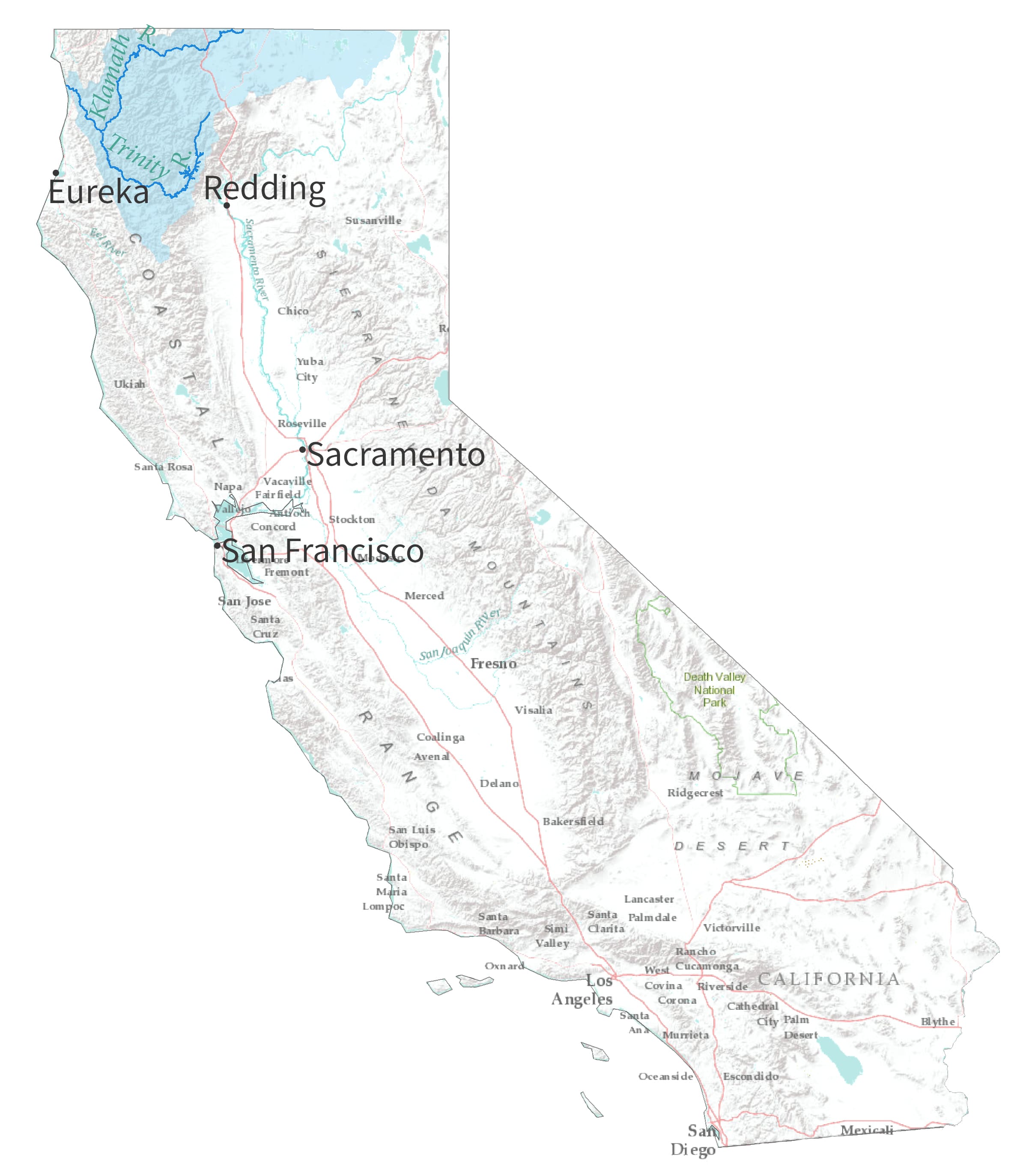 Best Time of Year
Salmon fishing

Jun-Nov
Steelhead fishing

Sep-Feb
Boating

Year-round
Hiking

Jun-Oct