Why It Matters
Although the lower river is hobbled by four massive dams, the Snake still manages to support a remarkable diversity of native fish that are critical to the ecological health of the West. Snake River salmon and steelhead accomplish one of the longest anadromous journeys on Earth, nourishing a landscape that extends from Idaho's high divide to the Pacific Ocean. It courses through vast wilderness and roadless areas and provides boundless recreation opportunities for people.
View the PDF
Did you know this page comes in a PDF format? Download it, print it, take it with you!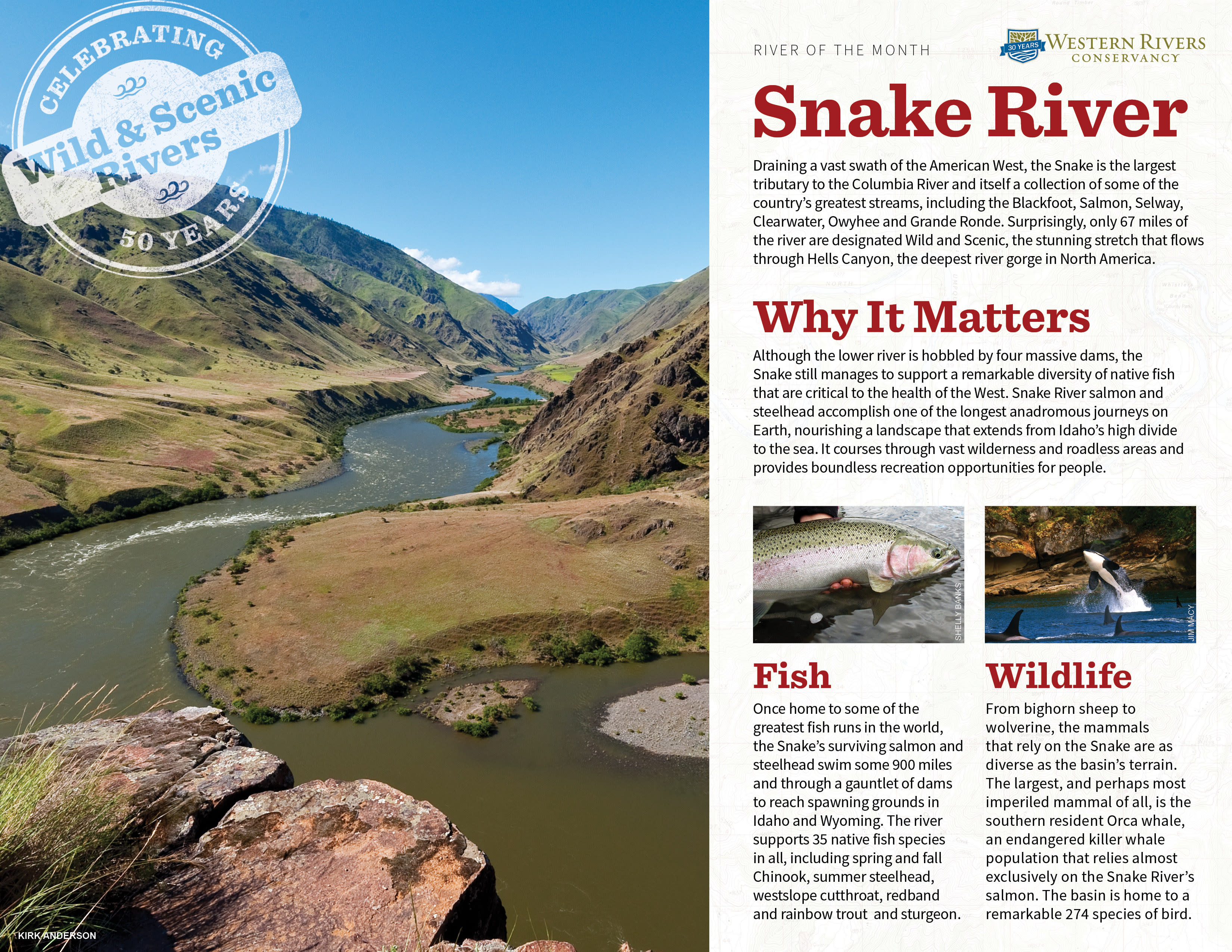 Fish
Once home to some of the greatest fish runs in the world, the Snake's surviving salmon and steelhead swim some 900 miles and through a gauntlet of dams to reach spawning grounds in Idaho and Wyoming. The river supports 35 native fish species in all, including spring and fall Chinook, summer steelhead, westslope cutthroat, redband and rainbow trout and sturgeon.
Wildlife
From bighorn sheep to wolverine, the mammals that rely on the Snake are as diverse as the basin's terrain. The largest, and perhaps most imperiled mammal of all, is the southern resident orca whale, an endangered killer whale population that relies almost exclusively on the Snake River's salmon. The basin is home to a remarkable 274 species of birds.
Sightsee

Capture the sprawling beauty of Hells Canyon—and some great photos—at roadside overlooks like Hat Point and Buckhorn Tower Viewpoint, which showcase the knife-edge ridges of Imnaha River country.

Fish

The wild and scenic reach within Hells Canyon is a stunning setting for chasing steelhead, sturgeon, trout and non-native bass. Anadromous fish (including salmon and steelhead) are cut off from the upper Snake River and its tributaries by Hells Canyon Dam. The upper basin is mostly about trout, especially on storied Snake River tributaries like the Henry's Fork and the South Fork Snake.

Paddle

Hells Canyon is famous for its long wilderness floats through a veritable geologic cathedral towering 5,000 to 8,000 feet overhead. Boaters put in below Hells Canyon Dam for a three- to seven-day trip, with multiple take-out points before Heller Bar. For a fun four-day trip, put in at Hammer Creek, on the Salmon River, and experience the lower Salmon River canyon for 50 miles before encountering its spectacular confluence with the Snake. Permits are required (self-issued at Hammer Creek; lottery elsewhere). Outfitters include Winding Waters River Expeditions and Canyon Outfitters.

The WRC Story
Western Rivers Conservancy has worked throughout the Snake River basin to protect critical fish and wildlife habitat and provide new public access for recreationists. These efforts include permanent protection of prime salmon rearing habitat on the Upper Salmon River; a game-changing project for Chinook on Catherine Creek; protection of the popular Minam River boater put-in at the Minam/Wallowa Confluence; the recreational gateway into Hells Canyon; and the Snake River/Grande Ronde confluence. Together, these projects have preserved popular recreation sites, conserved habitat for Snake River salmon and steelhead and key habitat for elk, deer, eagle, bear and bighorn sheep. Currently, WRC is acquiring a ranch along four miles of the Snake River near Lewiston, Idaho, to protect crucial lambing habitat for upwards of 50 to 80 percent of the Hells Canyon herd of bighorn sheep.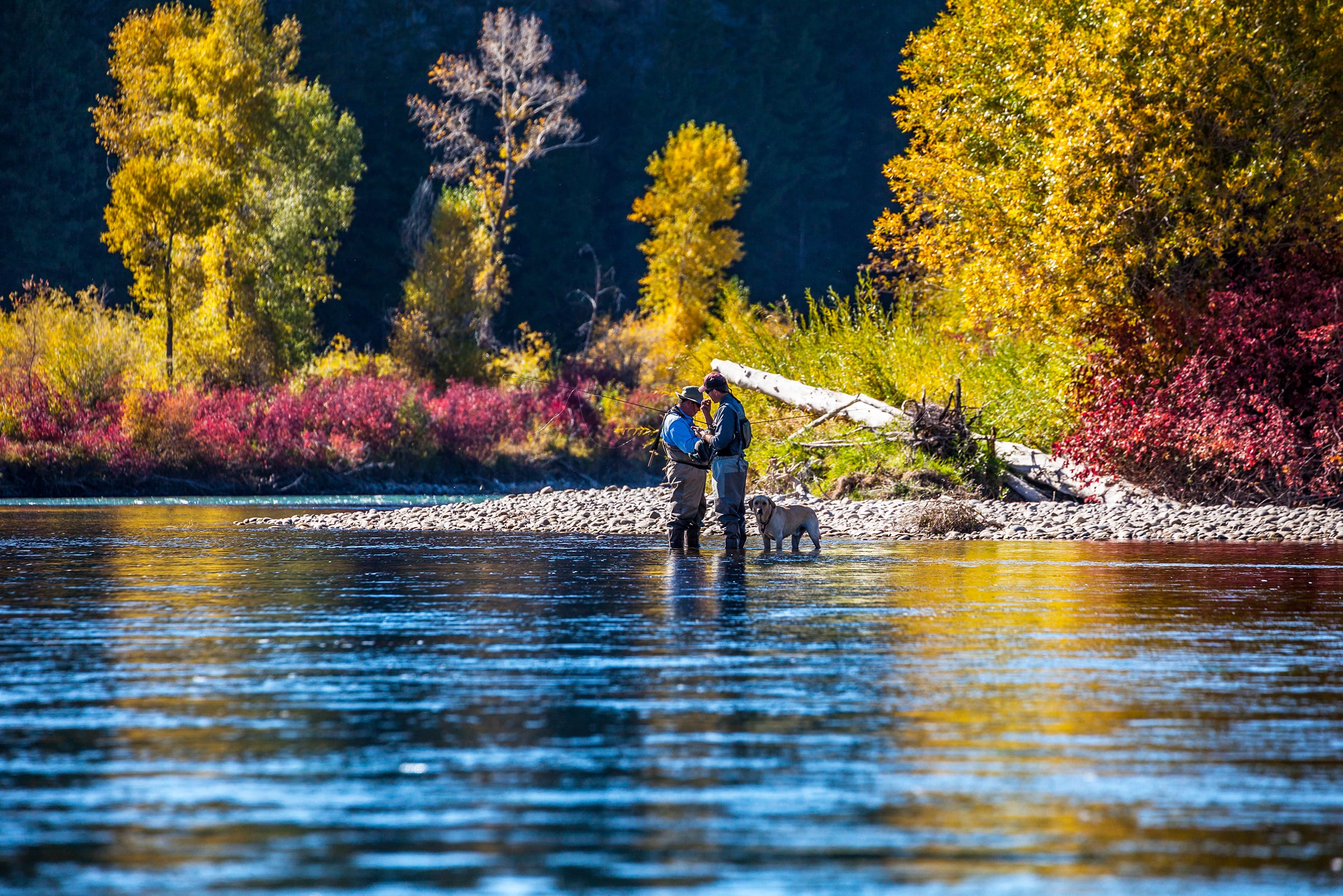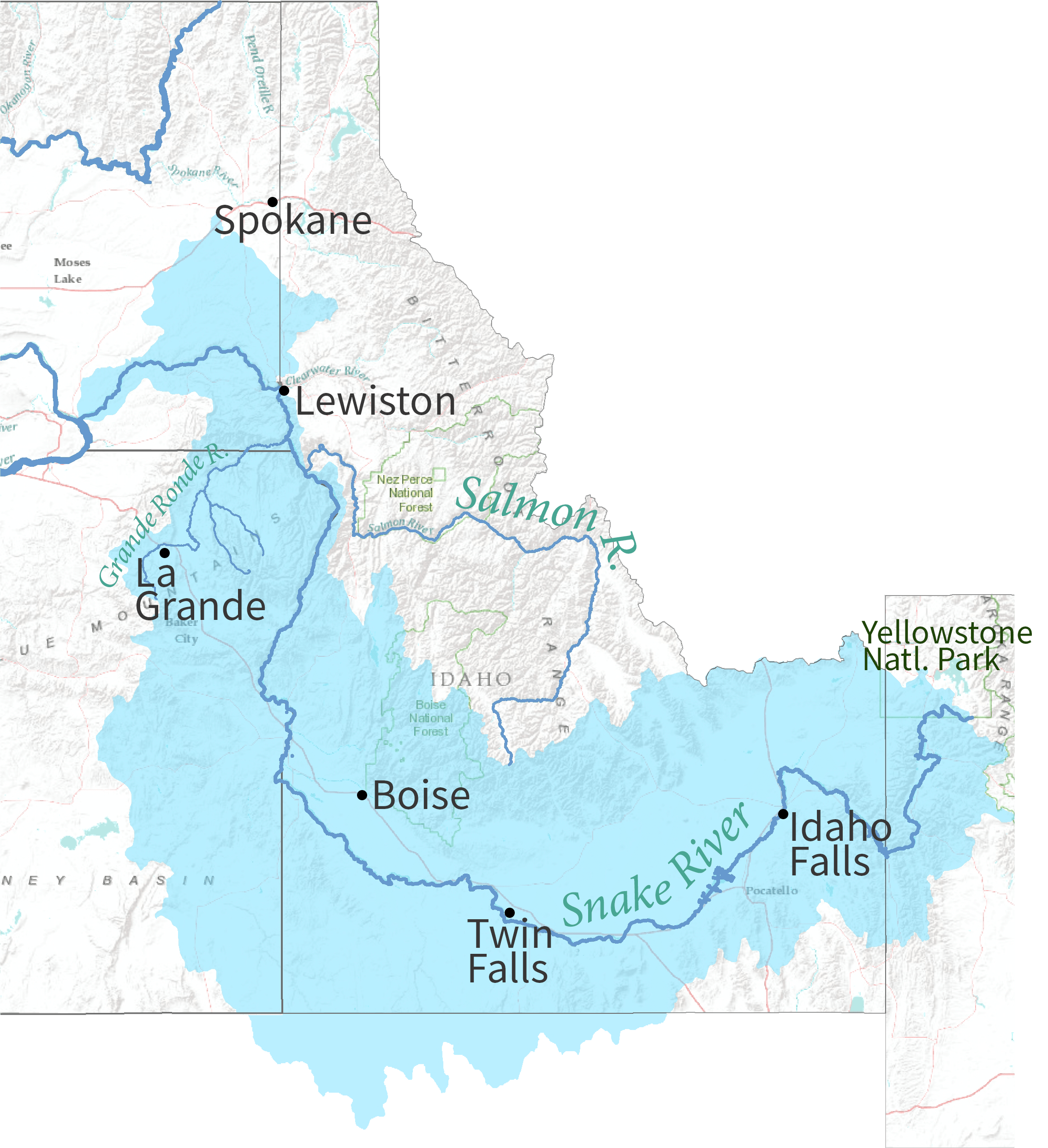 Best Time of Year
Salmon fishing

May-Oct
Trout fishing

Spring-Summer
Steelhead

Oct-Feb
Boating

May-Sep