Why It Matters
As part of the Klamath-Siskiyou Ecoregion, the Smith nourishes one of the most biologically diverse ecosystems in the world, with abundant aquatic and wildlife species, endemic plants like Darlingtonia Californica (aka, cobra lily) and the tallest trees on earth, coast redwoods. The Smith and its forks form the best protected river system on the West Coast, and recreation opportunities abound.
View the PDF
Did you know this page comes in a PDF format? Download it, print it, take it with you!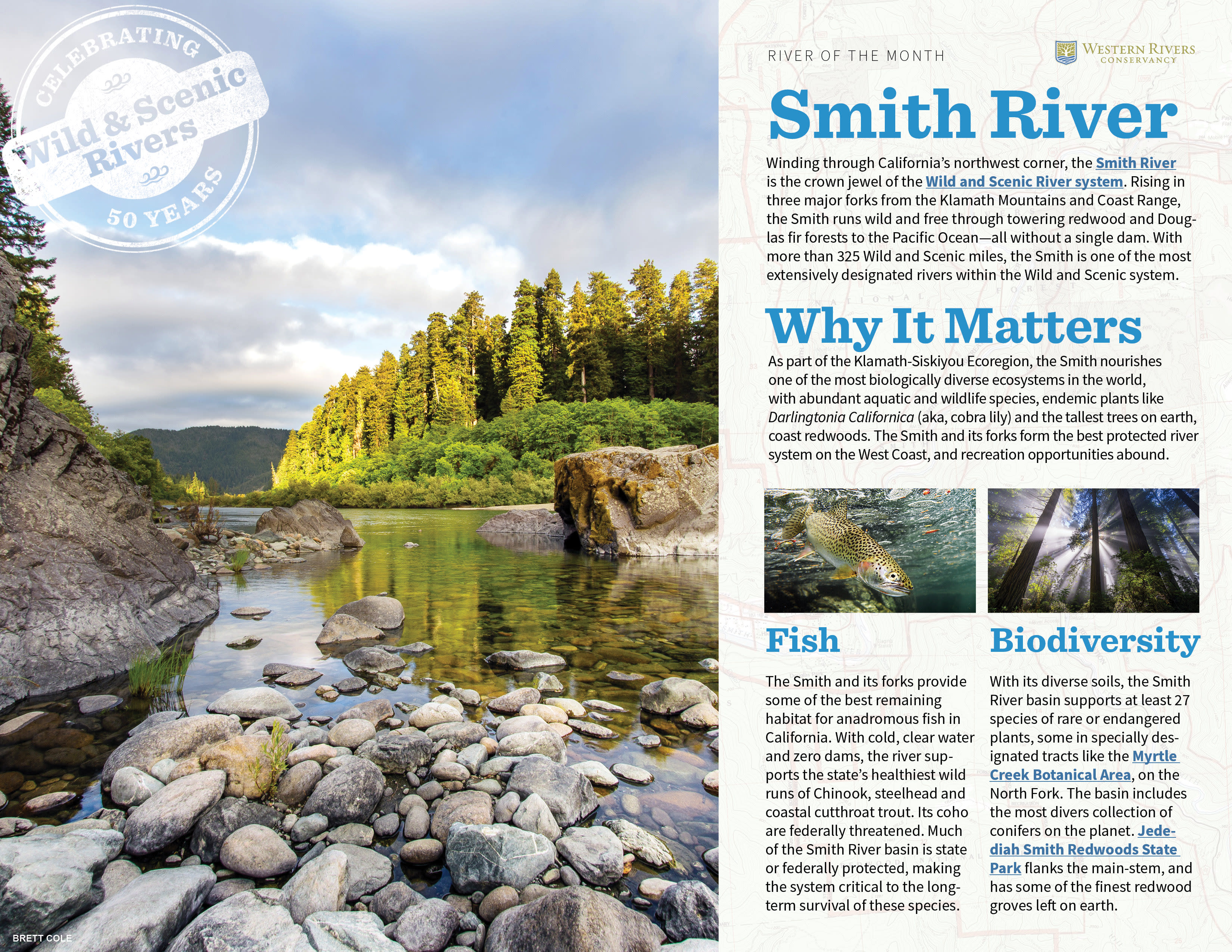 Fish
The Smith and its forks provide some of the best remaining habitat for anadromous fish in California. With cold, clear water and zero dams, the river supports the state's healthiest wild runs of Chinook, steelhead and coastal cutthroat trout. Its coho are federally threatened. Much of the Smith River basin is state or federally protected, making the system critical to the long-term survival of these species.
Wildlife
With its diverse soils, the Smith River basin supports at least 27 species of rare or endangered plants, some in specially designated tracts like the Myrtle Creek Botanical Area, on the North Fork. The basin includes the most diverse collection of conifers on the planet. Jedediah Smith Redwoods State Park flanks the main-stem, and has some of the finest redwood groves left on earth.
How to See It
With plenty of road, trail and river access within state parks and national forests, the Smith River provides an outdoor playground for people to fish, hike, swim, boat and take in the unmatched scenery of California's redwood country.
The WRC Story
Western Rivers Conservancy helped secure the health of the Smith River by protecting Goose Creek, one of the most important sources of cold water for the entire system. Even in times of drought, Goose Creek delivers cold, clear water into the South Fork Smith, water that is critical to the Smith's wild runs of Chinook, steelhead and coastal cutthroat trout. Our efforts conserved 9,500 acres—nearly the entire Goose Creek watershed—and protected 13 miles of river frontage. Goose Creek is now permanently preserved and managed as part of the Smith River National Recreation Area, where it remains a haven for wild salmon, steelhead, native trout and other imperiled aquatic species. The Smith River Alliance and Cal Trout were our partners in this effort.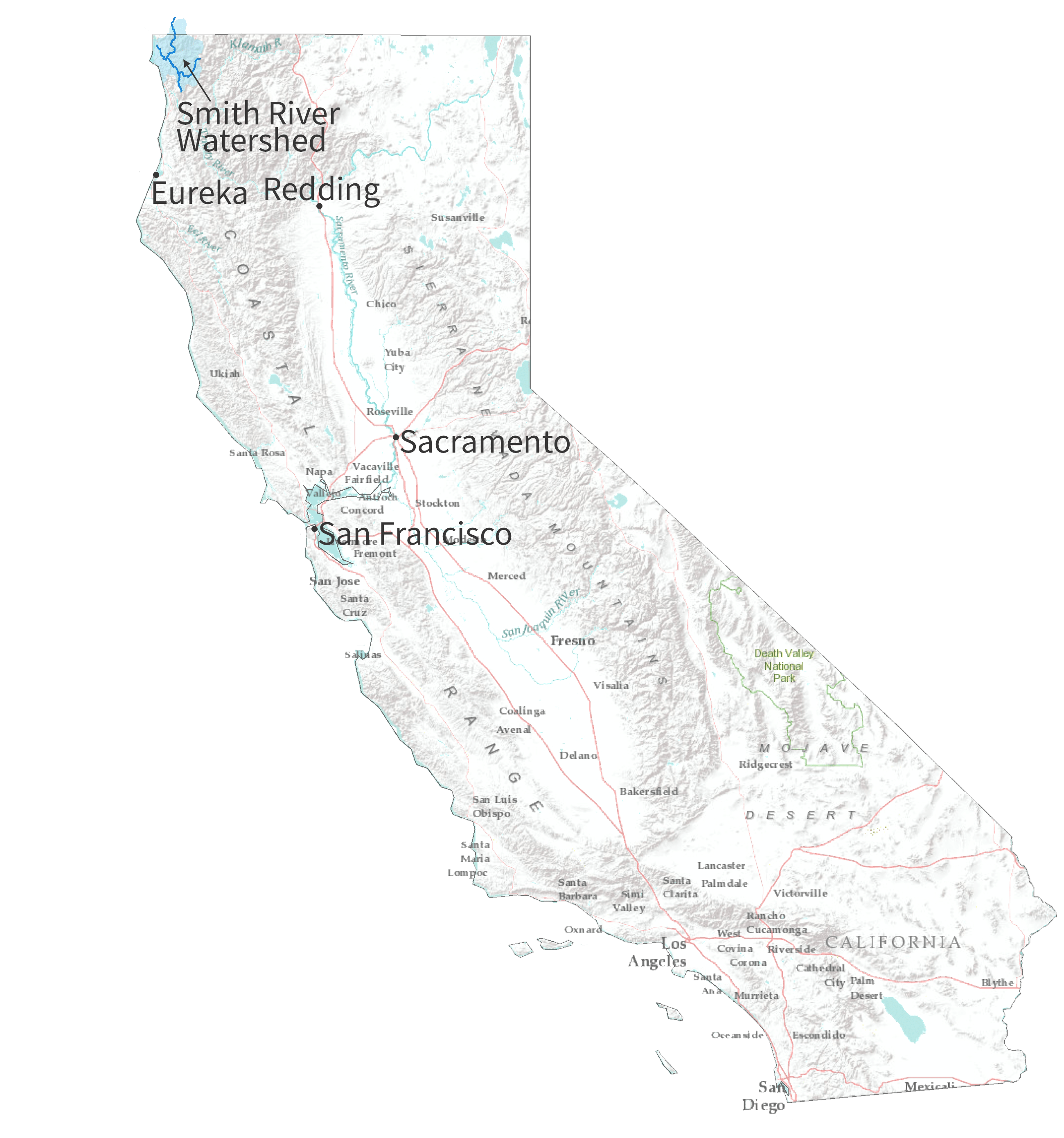 Best Time of Year
Salmon fishing

Sep-Dec
Trout fishing

Fall
Steelhead

Dec-Apr
Boating

Nov-Apr
Swimming

Summer