Why It Matters
In the West, the Salmon River stands in a class of its own when it comes to free-flowing length, native fish and vast roadless reaches. The revered Middle Fork, its main tributary, is the wildest and remotest river in the contiguous U.S. With plentiful cold-mountain water sources, it is one of the region's most important climate refuges for imperiled fish and wildlife. The smaller South Fork is also a critical refuge for cold-water fish.
View the PDF
Did you know this page comes in a PDF format? Download it, print it, take it with you!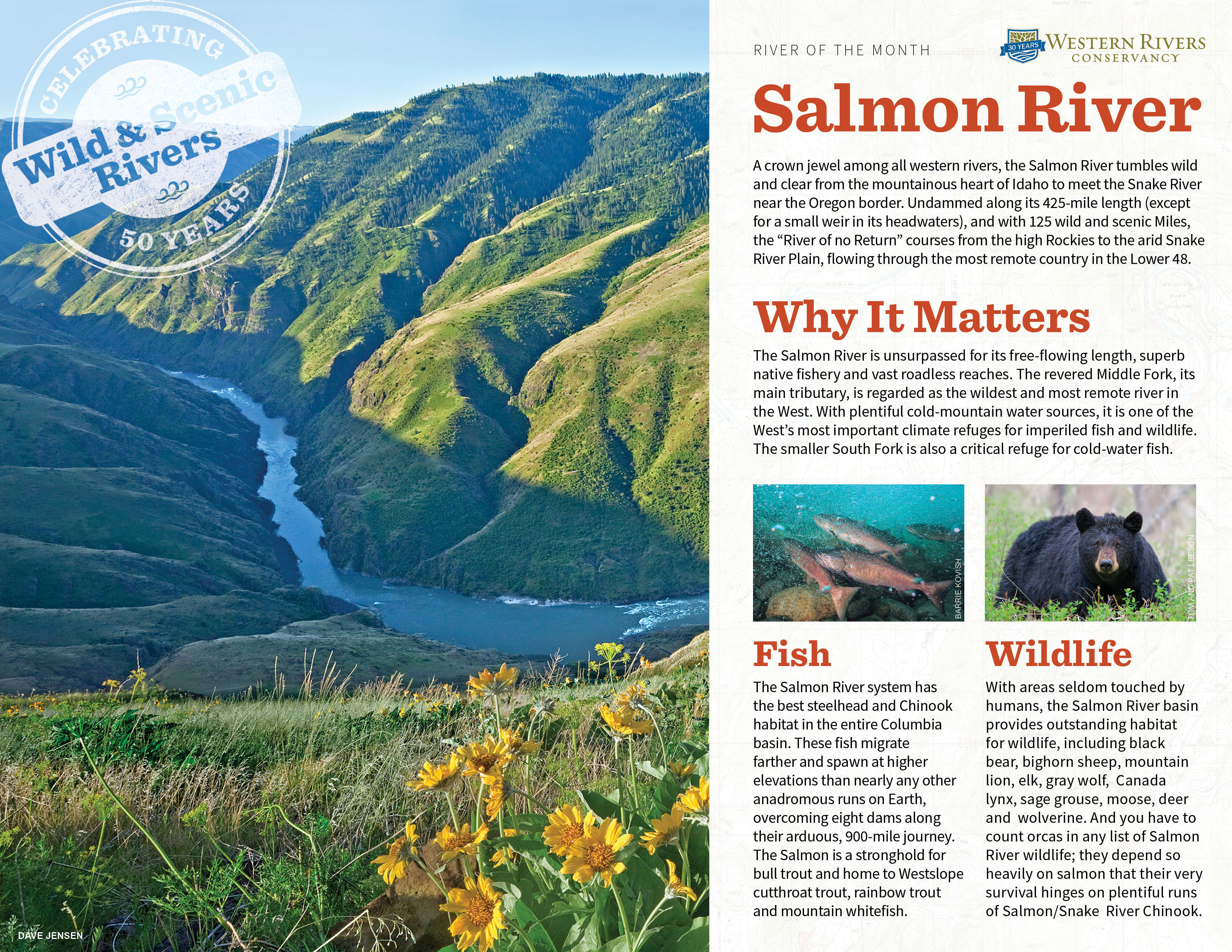 Fish
The Salmon River system has the best steelhead and Chinook habitat in the entire Columbia basin. These fish migrate farther and spawn at higher elevations than nearly any other anadromous runs on Earth, overcoming eight dams along their arduous, 900-mile journey. The Salmon is a stronghold for bull trout and home to westslope cutthroat trout, rainbow trout and mountain whitefish.
Wildlife
With areas seldom touched by humans, the Salmon River basin provides outstanding habitat for wildlife, including black bear, bighorn sheep, mountain lion, elk, gray wolf, Canada lynx, sage grouse, moose, deer and wolverine. And you have to count orcas on any list of Salmon River wildlife; they depend so heavily on salmon that their very survival hinges on plentiful runs of Salmon/Snake River Chinook.
The WRC Story
At the headwaters of the Salmon River, snowcapped peaks tower over small tributaries that serve as some of best nurseries for salmon and steelhead in the Snake-Columbia basin. WRC is protecting a series of properties on these tributaries to ensure plentiful water and habitat for fish. In the Sawtooth National Recreation Area, WRC safeguarded critical reaches of Pole Creek in 2016 and Goat and Meadow Creeks in 2018. On Goat and Meadow Creeks, we transferred key water rights to the State of Idaho to keep them permanently in-stream—the first time in state history. Now we are working to conserve a haven for imperiled salmon at Cape Horn Ranch, at the source of the Middle Fork, placing significant water back in-stream for Chinook and steelhead. In 2014, we safeguarded access to the boating put-in/take-out at Pine Bar and conserved important fish habitat on the mainstem Salmon River.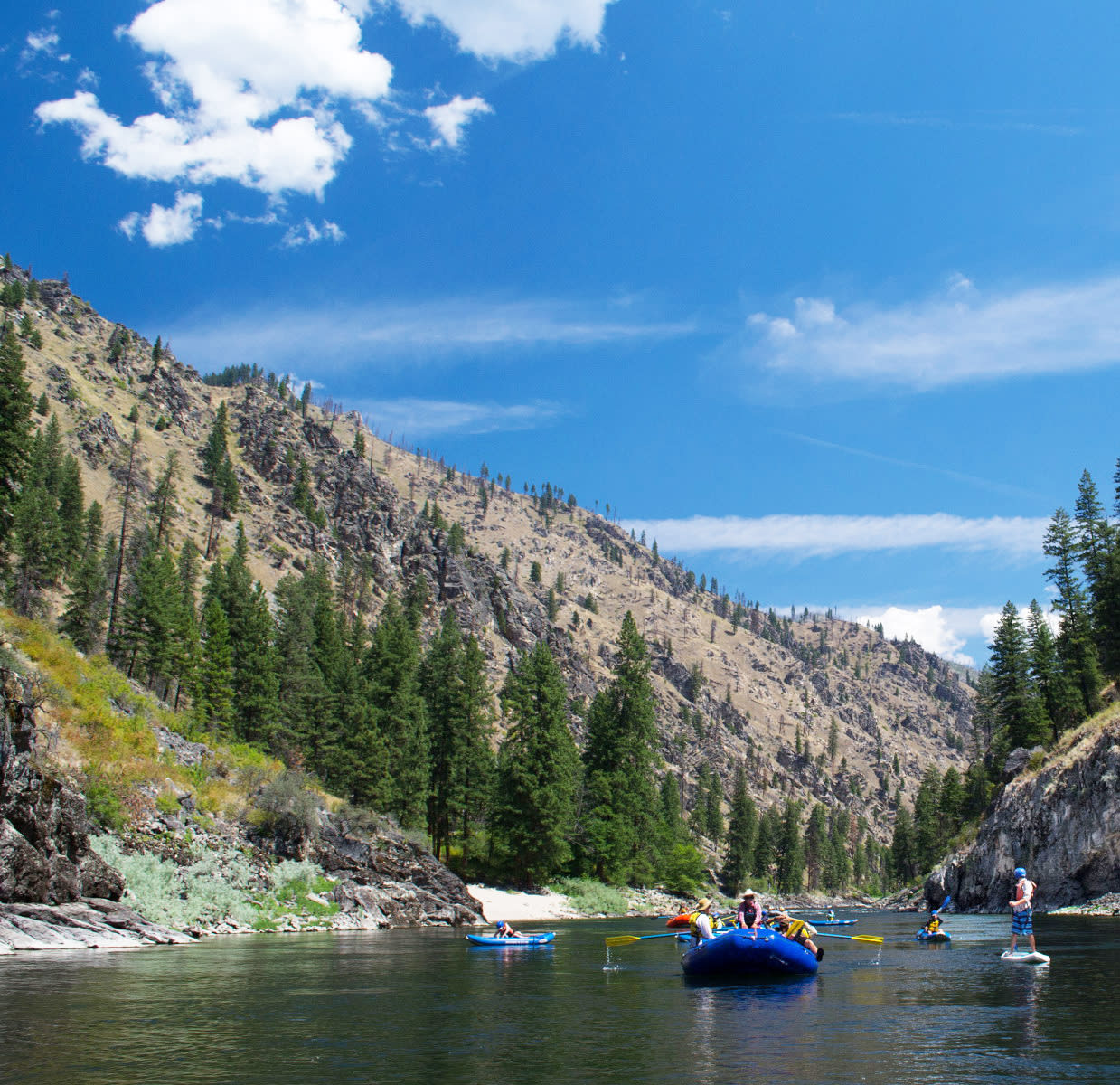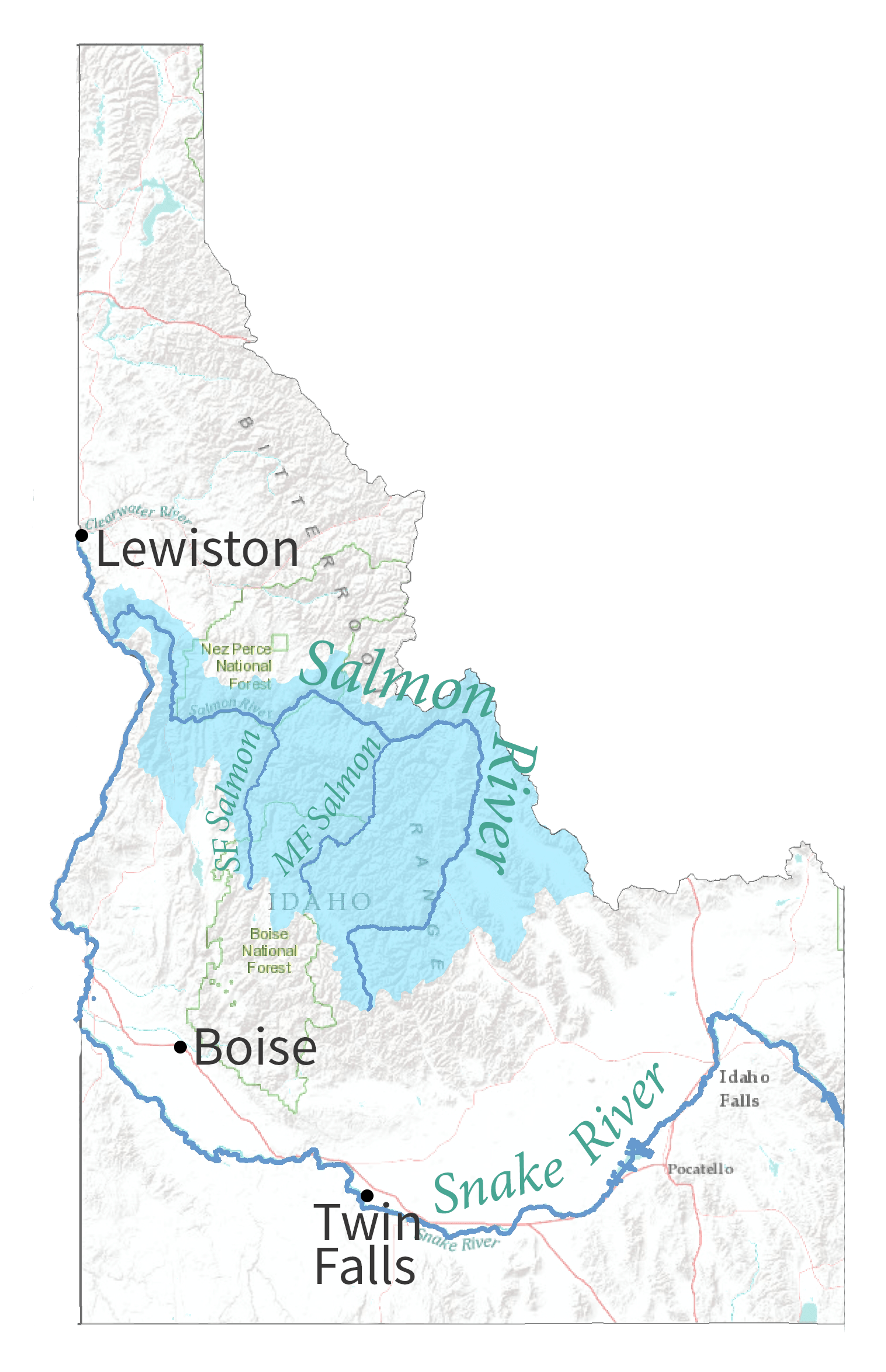 Best Time of Year
Salmon fishing

Apr-Jul
Trout fishing

Jun-Sep
Steelhead

Oct-Mar
Boating

May-Sep