Why It Matters
With rich archeology, unique geologic formations, free-flowing stretches, healthy riparian corridors and prime habitat for endangered desert fish, the Gunnison is one of the most important rivers in the West. The lower river, which WRC has worked to protect since 2008, sustains diverse wildlife and is rich in prehistoric artifacts and trails that offer glimpses into early human history.
View the PDF
Did you know this page comes in a PDF format? Download it, print it, take it with you!
Fish
The dam-free lower Gunnison is one of the last strongholds for four imperiled Colorado basin warm-water fish: Colorado pikeminnow, humpback chub, bonytail chub (pictured) and razorback sucker. Without the Gunnison and a handful of other rivers, these fish, which have lost most of their habitat to depleted flows and exotic species, would go extinct.
Wildlife
Remote canyons, riverside cottonwood groves and healthy sagebrush country support diverse wildlife including pronghorn, desert bighorn sheep, mule deer, black bear, mountain lion, beaver, elk, dusky grouse, and many lizard species, as well as hawks, vultures, golden and bald eagles and peregrine falcon.
How to See It
Gunnison country serves up big scenery and adventure, starting with the 2,800-foot-deep gorge in Black Canyon of the Gunnison National Park. Dozens of miles of Gold Medal trout water await, as well as world-class rock climbing, paddling and petroglyphs. Public trails abound in the National Park and two national conservation areas: Gunnison Gorge and Dominguez-Escalante.

Paddle

Below the extreme rapids of Black Canyon, boaters hike into a scenic Class-III reach in the Gunnison Gorge with plenty of camping (and trophy trout). For a gentler float, put in at Delta and revel in 44 miles of the river's wild lower canyon—one of the finest canoe-camping trips around.


Hike

Fish

"The Gunny" is one of the West's most prized trout streams, especially the Gold-Medal-designated stretches from Black Canyon through the Gunnison Gorge. Here you'll find huge browns, rainbows, cutbows and cutthroats in a spectacular, hard-to-reach setting. In August, a bright run of Kokanee moves up from Blue Mesa Reservoir. Check regulations.
The WRC Story
The Gunnison's free-flowing lower reaches are largely protected within the Dominguez-Escalante National Conservation Area (DENCA) and Bangs Canyon Special Recreation Management Area. But significant stretches of sensitive riverfront remain unprotected within the DENCA. Since 2008, WRC has been working to buy and conserve those riverlands along the river and transfer them to the BLM for permanent conservation within the DENCA. To date, we have protected over three miles of riverfront, improved access to the river and prevented what could have been a disastrous gravel mine on the banks of the Gunnison.
Upstream, above Black Canyon, we purchased a farm with senior water rights on the Little Cimarron River, a key tributary to the Cimarron and Gunnison. A stretch of the "Little Cim" often ran bone-dry in late summer, drawn down to the rock for irrigation. After buying the farm, we partnered with Colorado Water Trust and created the state's first permanent water-sharing agreement between ag and the environment, successfully ensuring year-round flows in this critical stream.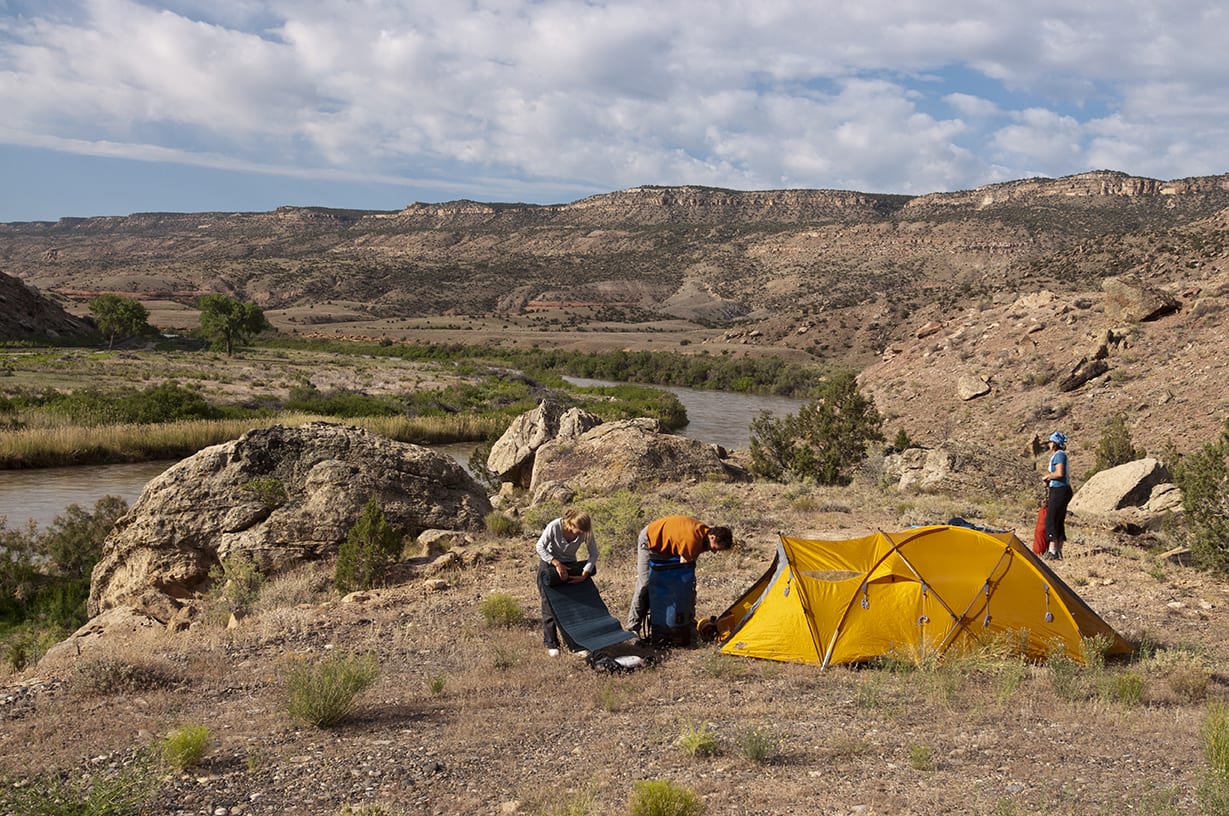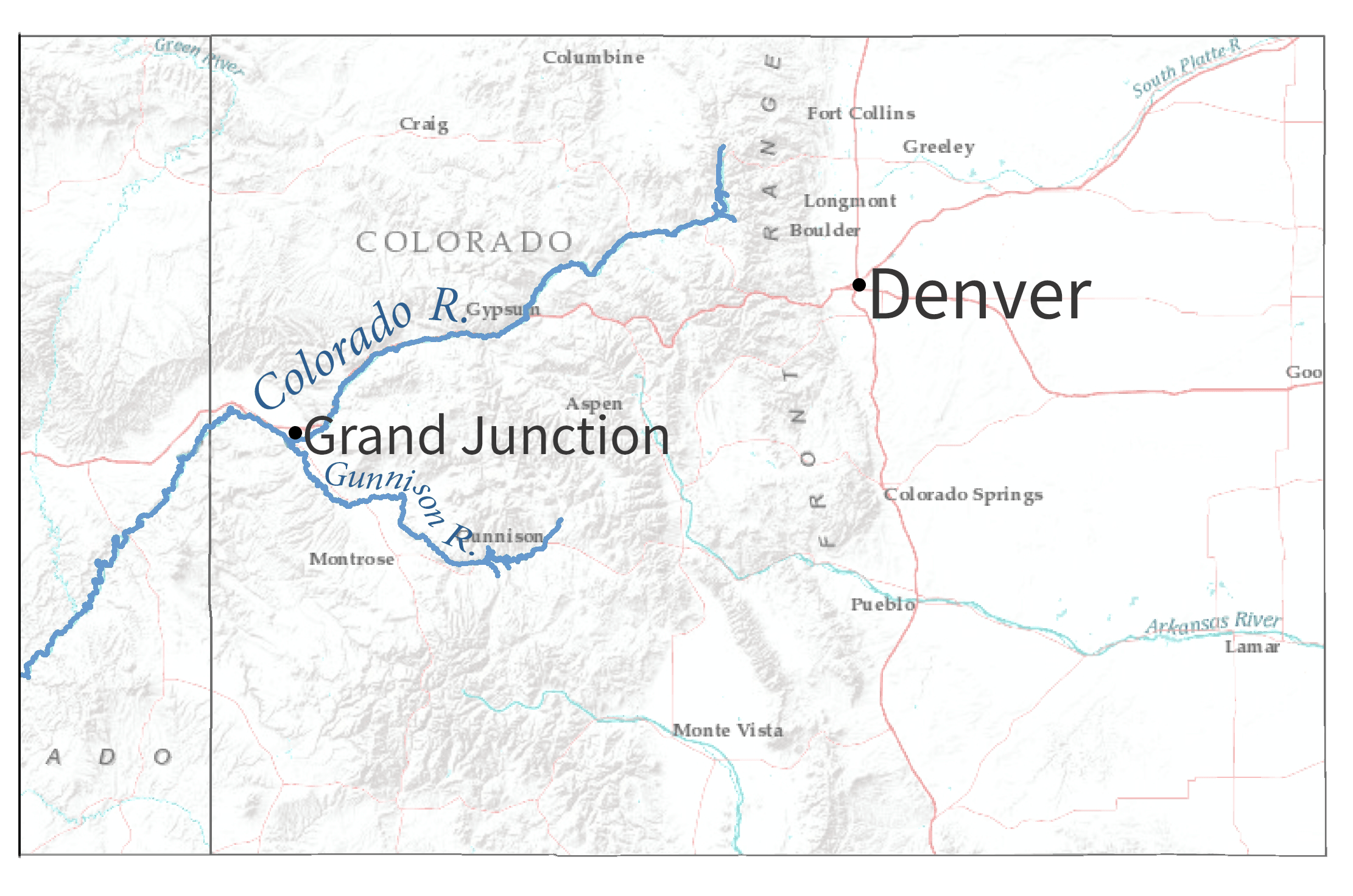 Best Time of Year
Fishing

Spring and fall
Boating

Apr-Oct
Gunnison River

Apr-Oct