Why It Matters
The Sonoran Desert's major rivers depend on spring-fed tributaries like Fossil Creek. This rare mineral stream delivers clean water to the Verde River at a near-constant rate all year long, despite the scarcity of rain. Fossil Creek was drained dry by a hydroelectric project for a century and was recently restored through the largest river recovery effort in the Southwest. The recovery was remarkable, and the river again supports diverse wildlife and offers a cool escape from the sun for nearby communities.
View the PDF
Did you know this page comes in a PDF format? Download it, print it, take it with you!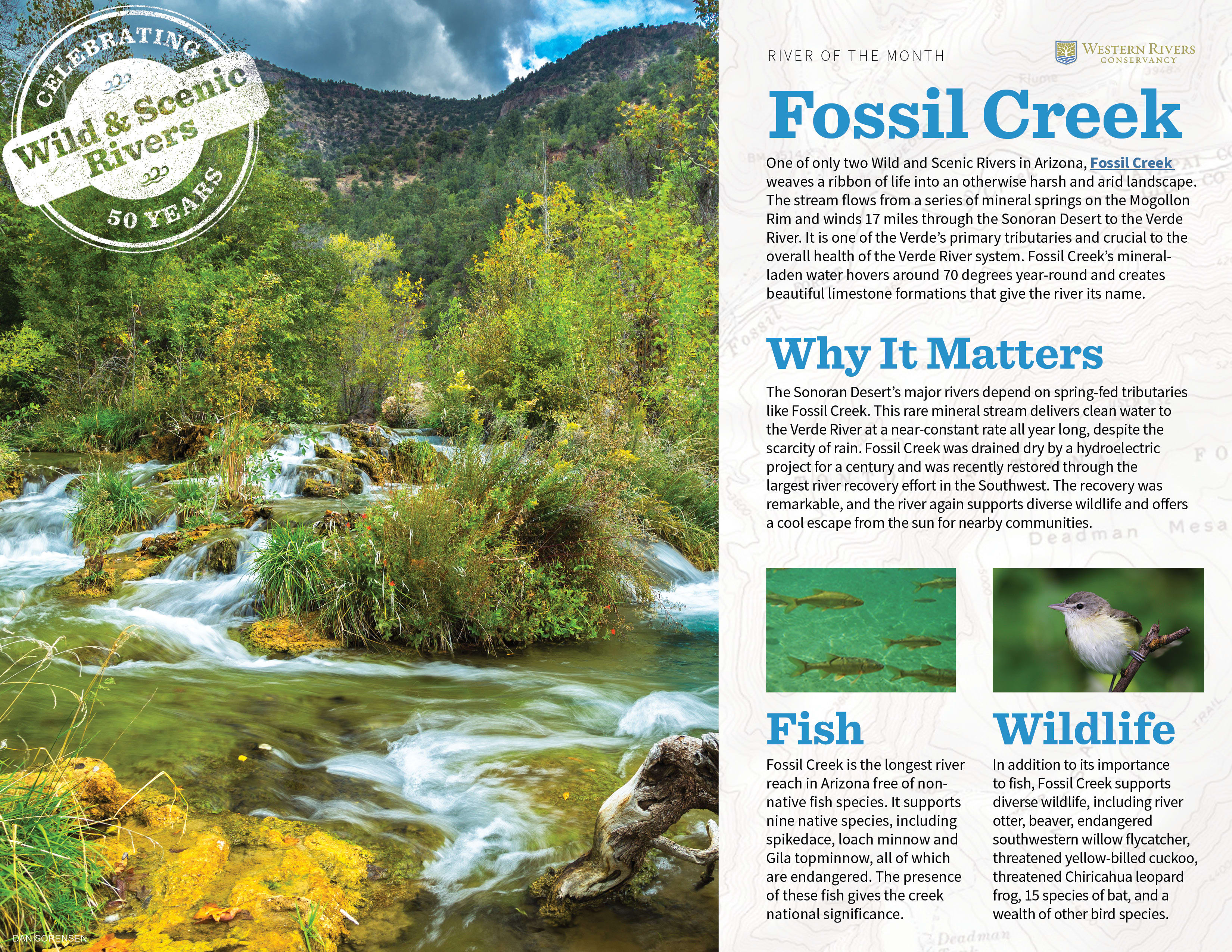 Fish
Fossil Creek is the longest river reach in Arizona free of non-native fish species. It supports nine native species, including spikedace, loach minnow and Gila topminnow, all of which are endangered. The presence of these fish gives the creek national significance.
Wildlife
In addition to its importance to fish, Fossil Creek supports diverse wildlife, including river otter, beaver, endangered southwestern willow flycatcher, threatened yellow-billed cuckoo, threatened Chiricahua leopard frog, 15 species of bat, and a wealth of other bird species.
How to See It
Fossil Creek is a remote desert stream, accessible primarily by a long dirt road from Camp Verde. From April to October, you'll also need a permit. To minimize visitor impact on this fragile river, the Coconino National Forest instituted the permit system in 2017. Can't get there? See Fossil Creek in this U.S. Forest Service photo gallery.
Swim

Fossil Creek is a true oasis, fed by a mineral spring that gushes 20,000 gallons of water per minute from the desert rock. Pools are a perfect 70 degrees throughout most of the creek. With the new permit system, crowds should be less of an issue.

Hike

There are miles of rugged and spectacular trails along and around Fossil Creek. For a comprehensive trail list, visit the US Forest Service's website. Be sure to bring ample water if you go. The wilderness gets brutally hot in summer.

Birding

Fossil Creek and its associated riparian areas support prolific bird life, making it outstanding for birding. Over 100 species have been identified in the area, including several threatened or endangered species.

Drive

Access permit parking via SR 260 near Camp Verde and along dirt Forest Road 708 (14 miles, rough); or by hiking 4.5 hard miles to the headwaters of Fossil Creek from the Fossil Springs Trailhead parking lot near Strawberry. No thru access via Strawberry by road.


From Phoenix: 2.75hrs; Flagstaff: 3hrs; Tucson: 4.25hrs

The WRC Story
In 2016, WRC conserved the last unprotected parcel of land within the Fossil Creek Wild and Scenic River corridor by acquiring a 19-acre property and conveying it to the Coconino National Forest for permanent protection. WRC's acquisition of these lands helped strike a balance between conservation and recreation within the corridor and will improve the Forest Service's ability to manage recreation along the river. Our efforts build on 12 years of conservation and restoration work by state and federal agencies and restoration groups.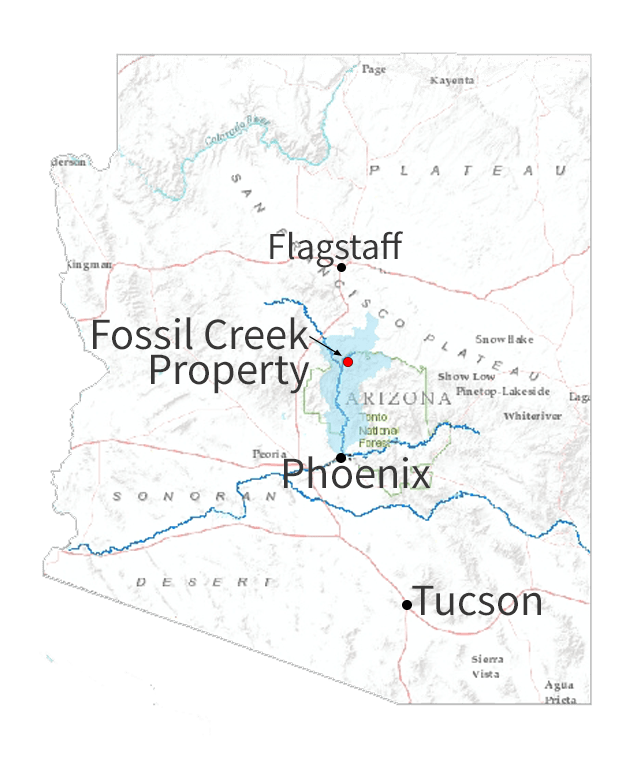 Best Time of Year
Fossil Creek

Apr-Jun
Fossil Creek

Sep-Oct