Why It Matters
With its emerald water, strong native fish runs and majestic old-growth forests, the Elk River is a true refuge for fish and wildlife of the Oregon coast. Much of the basin remains virtually untouched within two vast wilderness areas—Grassy Knob Wilderness and the adjacent Copper Salmon Wilderness—making it the best-protected watershed on the Oregon Coast.
View the PDF
Did you know this page comes in a PDF format? Download it, print it, take it with you!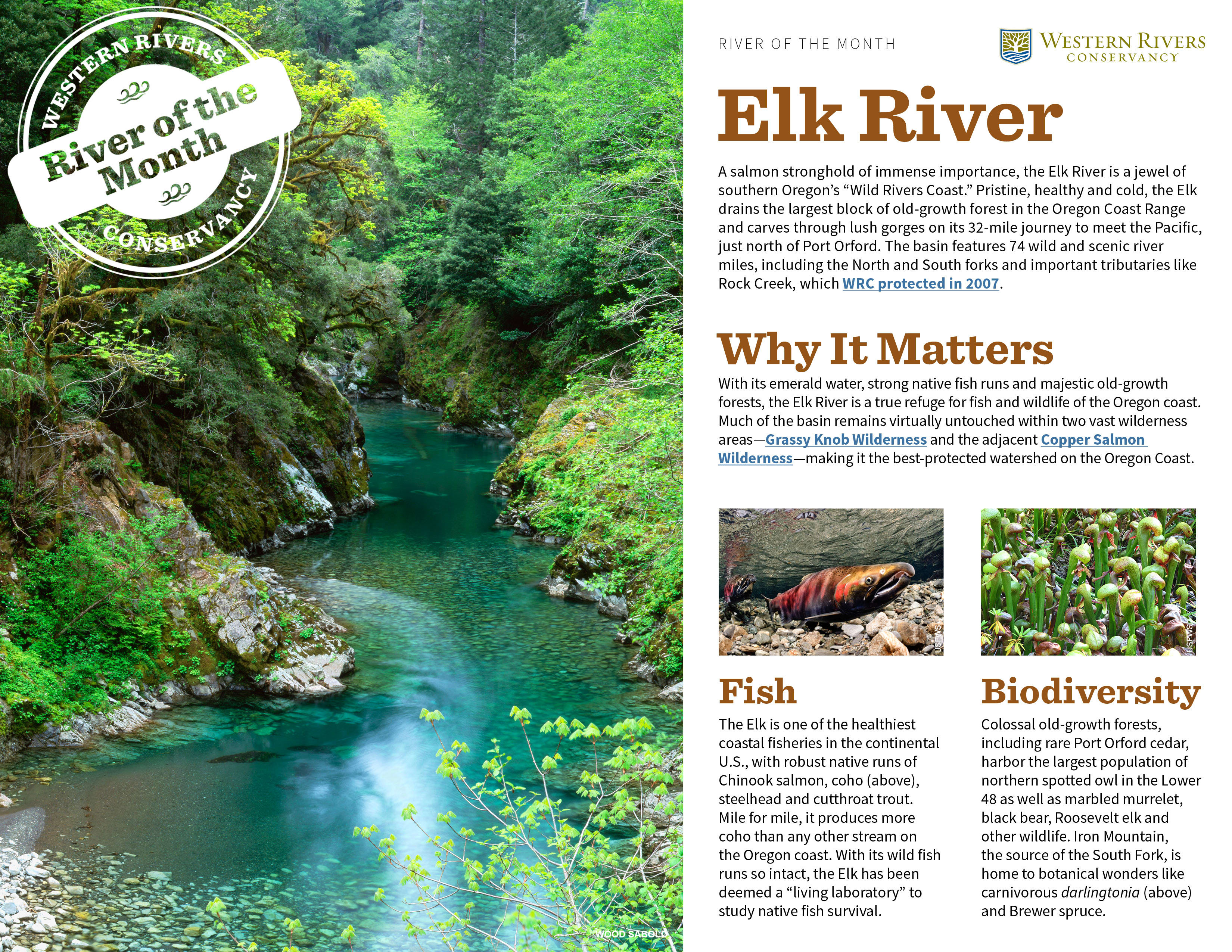 Fish
The Elk is one of the healthiest coastal fisheries in the continental U.S., with robust native runs of Chinook salmon, coho (above), steelhead and cutthroat trout. Mile for mile, it produces more coho than any other stream on the Oregon coast. With its wild fish runs so intact, the Elk has been deemed a "living laboratory" to study native fish survival.
Biodiversity
Colossal old-growth forests, including rare Port Orford cedar, harbor the largest population of northern spotted owl in the Lower 48 as well as marbled murrelet, black bear, Roosevelt elk and other wildlife. Iron Mountain, the source of the South Fork, is home to botanical wonders like carnivorous darlingtonia (above) and Brewer spruce.
How to See It
Escape to the secluded wonders of the Elk River, where you can marvel at the beauty of giant trees, plunge into deep green pools, paddle exciting rapids and chase wild fish. From Port Orford, Elk River Road winds along the river into the Rogue River-Siskiyou National Forest and to the edge of the Grassy Knob and Copper Salmon wilderness areas.

The WRC Story
When a critical confluence on the Elk River was threatened in 2007, Western Rivers Conservancy acted quickly to buy a 170-acre tract and permanently protect it from development. The property is located where the Elk is joined by Rock Creek, a highly productive tributary for steelhead and salmon, especially coho. To protect the confluence and conserve the last unprotected lands along Rock Creek, WRC conveyed the property to the Rogue River-Siskiyou National Forest in 2012. Today it is part of a protected corridor that extends all the way to the Grassy Knob Wilderness. In March 2019, Rock Creek was protected under the Wild and Scenic Rivers Act along its entire length, an accomplishment that WRC's efforts helped make possible—and a testament to the beauty and importance of this incredible coastal system.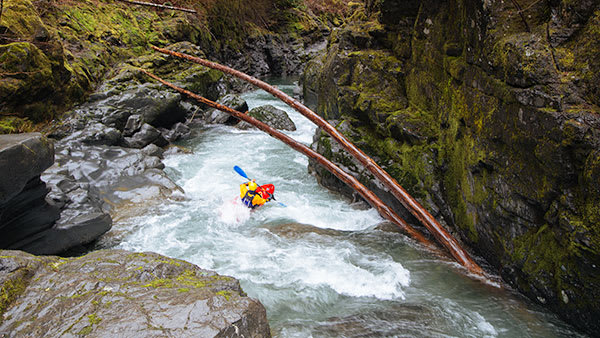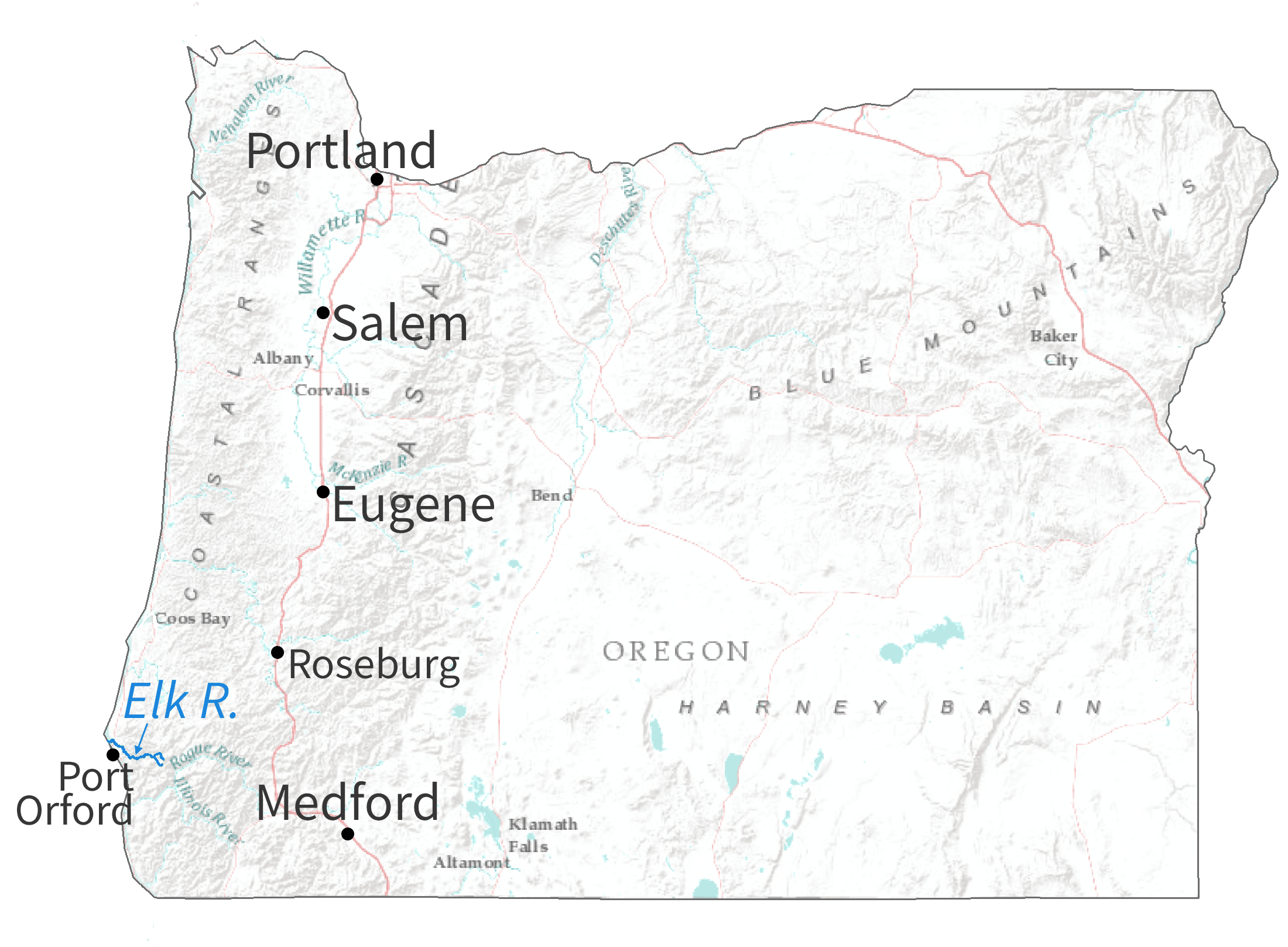 Best Time of Year
Salmon fishing

Nov-Jan
Steelhead

Dec-Mar
Elk River

Summer and fall
Boating

Check flows; min. 3 ft. recommended