On the Trail, with Tim Palmer
Western Rivers Conservancy is kicking off another year of its Great Rivers of the West, Live series. This year, the theme is Exploring the Great Rivers of the West, and our first episode will be On the Trail, with Tim Palmer, featuring the very best river hikes in the West.
The live online event will be a fast-paced and highly informative slideshow by author and conservationist Tim Palmer, one of the country's foremost authorities on river recreation. Tim will be sharing some of his favorite trails along rivers all over the West, including Montana's Middle Fork Flathead, the Selway in Idaho, the Hoh River in Washington and the North Fork Kern River in California. He will cover the best river trails in Oregon, Wyoming, Colorado, Utah, Arizona and New Mexico—23 rivers and 10 states in all.
Many of the hikes that Tim will cover are along rivers that WRC has worked to protect, and the breadth of his presentation is roughly the same as WRC's project area, which spans the 11 states west of the Continental Divide.
Meet Tim Palmer
Tim Palmer is an award-winning author of more than 30 books about rivers, river conservation and river recreation—including Field Guide to Oregon Rivers, Field Guide to California Rivers, and Field Guide to Rivers of the Rocky Mountains. He is the country's foremost authority on paddling rivers and has canoed or kayaked over 300 rivers and streams around the United States. To see rivers through his eyes is to experience them through the eyes of a river otter, a scholar and your favorite whitewater guide all at the same time.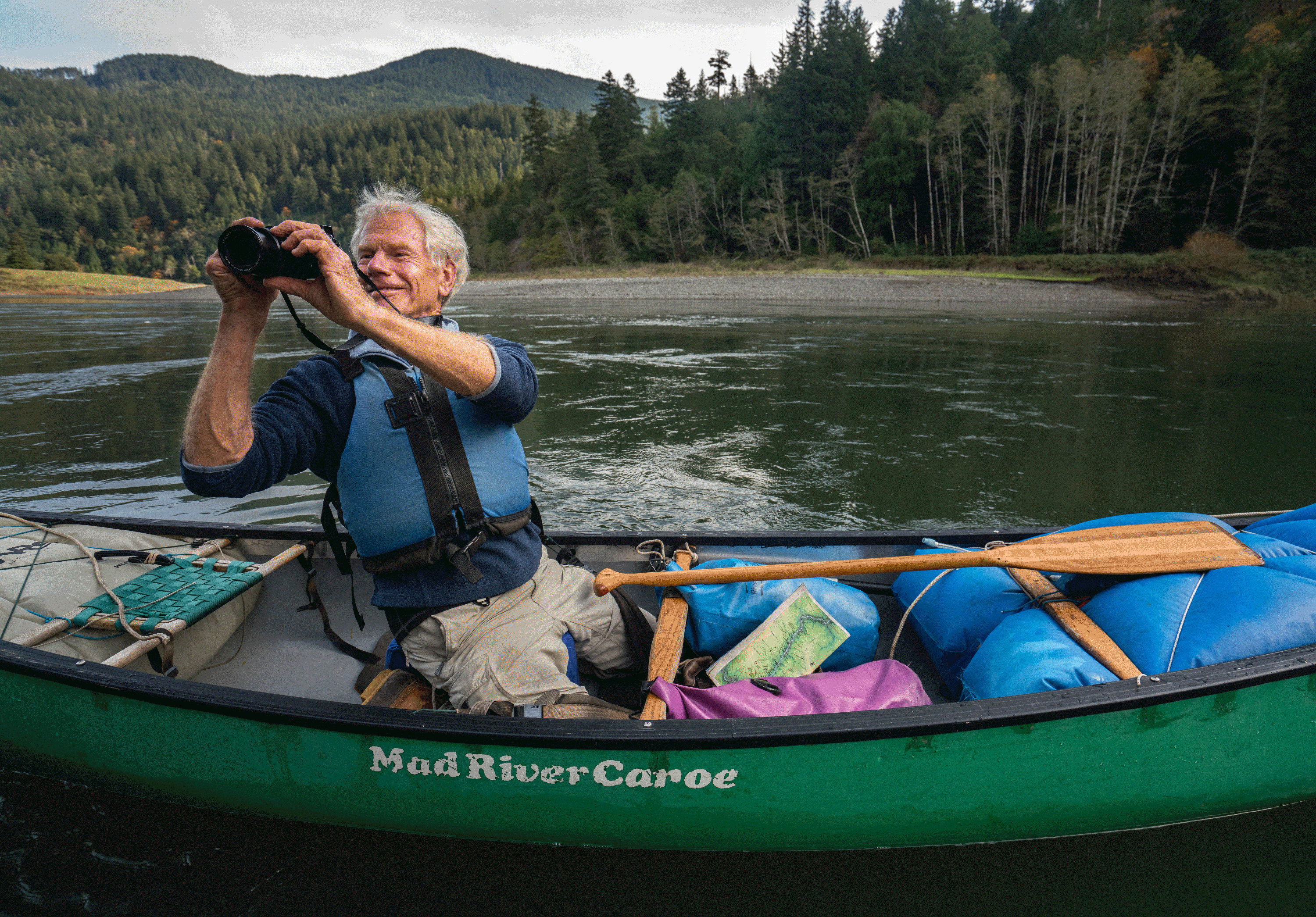 Details

When: Wednesday, March 22nd, 2023, at 6pm Pacific Time.
Your Hosts: Fishpond founder and CEO Johnny Le Coq, and WRC co-founder and President Sue Doroff, will introduce the event. Tim Palmer will present the main slideshow live.
Q&A: Sue and Tim will host a live Q&A at the end of the presentation. Anything you want to know about rivers or WRC, just ask!
Gear Bonus! All registrants will be automatically entered to win in a drawing for top-notch gear from Fishpond.
Click to register for On the Trail, With Tim Palmer.
The Series

Exploring the Great Rivers of the West is a three-part series that blends recreation and conservation, with the goal of connecting around a shared love of rivers and inspiring people to protect them. In Part One: On the Trail, with Tim Palmer, renowned river expert, author and photographer Tim Palmer shares his favorite riverfront trails in the American West. In Part Two: On the Fly with Ken Morrish, consummate fly angler and cofounder of Fly Water Travel, Ken Morrish takes viewers to some of his favorite fly fishing rivers on the West Coast. And in Part Three: On the Rivers We're Conserving, with WRC President Sue Doroff, WRC's President and cofounder will have a live, in-person conversation with Orvis' Tom Rosenbauer that will take a deep dive into the mechanics of WRC's motto, "Sometimes to save river, you have to buy it."
The series schedule is as follows:
June 21: On the Fly, with Ken Morrish (registration begins April, 2023)
November 15: On the Rivers We're Conserving, with WRC President Sue Doroff (registration begins October, 2023)