Celebrate on the North Umpqua With Us!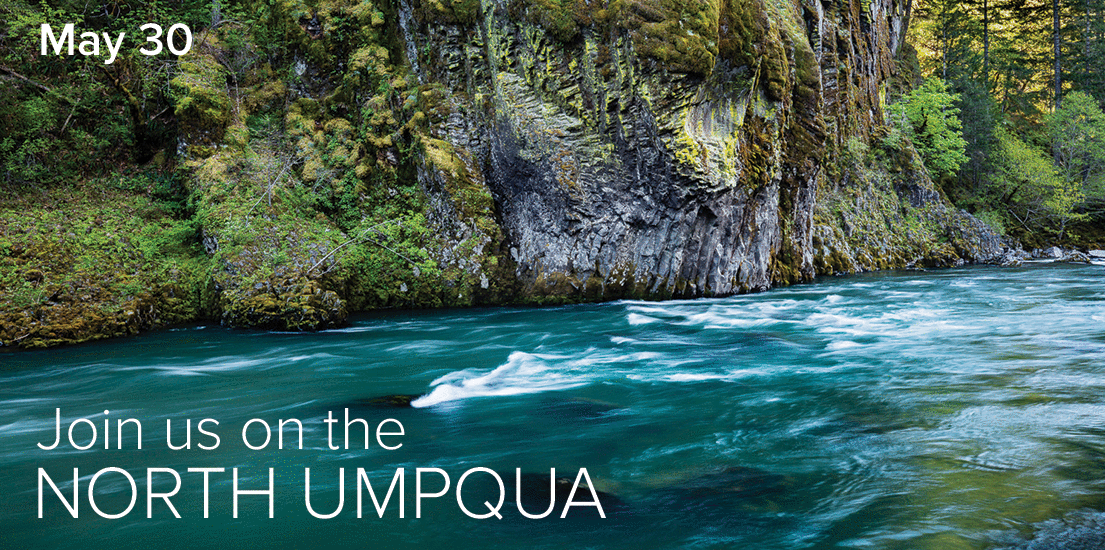 Next week, WRC staff, friends and partners will be gathering on the North Umpqua River for a ribbon-cutting ceremony to celebrate the permanent protection of the Swiftwater Park property, which spans a mile of the river at the head of the North Umpqua Trail.
We hope you'll join us!
Western Rivers Conservancy protected the 211-acre park by conveying the lands to the Bureau of Land Management for conservation and inclusion within the North Umpqua Wild and Scenic River corridor. We purchased the property in 2016, when Douglas County determined it needed to dispose of it. To ensure this cherished property stays open to the public and forever free from timber harvest or development, we bought it.
Thanks to your support, we were able to ensure that the Swiftwater Trailhead and a mile of the North Umpqua Trail will stay open to the public forever.
The North Umpqua is one of the West's truly great rivers, with cold, emerald-green water that supports relatively healthy runs of salmon and steelhead, as well as resident rainbow and cutthroat trout. It is home to some of the most storied fly-fishing-water in the West and is flanked for 79 miles by the scenic North Umpqua Trail. WRC is proud to be a part of keeping this great river clean, healthy and open to all.
Speakers will include Jamie Connell, BLM Oregon/Washington State Director; WRC Stewardship Director, Mat Millenbach; and Douglas County Commissioner, Chris Boice. The short ceremony will be followed by light refreshments, conversation and strolls along the North Umpqua River.
RSVP: www.westernrivers.org/rsvp/

Date: Tuesday, May 30, 2017
Time: 2pm to 4pm
Where: Swiftwater Park picnic pavilion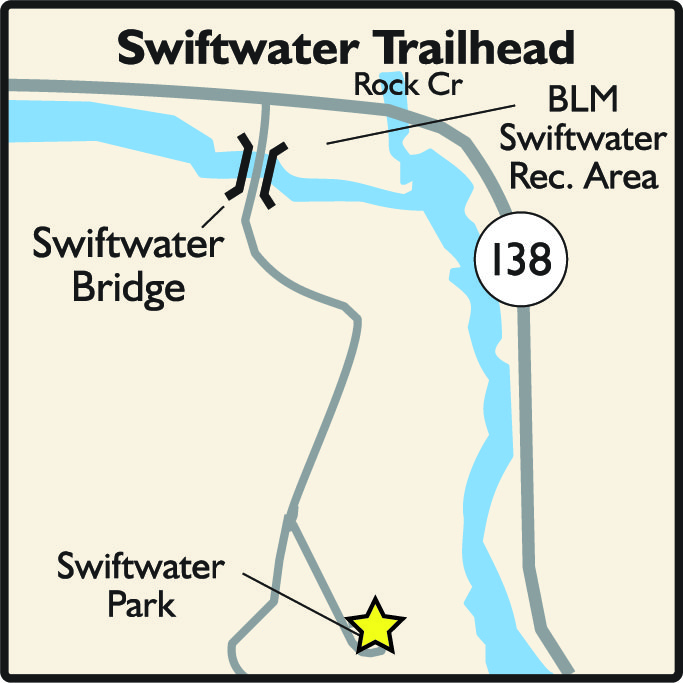 Thank you for helping us forever conserve this remarkable reach of the North Umpqua River. We hope to see you there!
Critical support for the North Umpqua River Project has been provided by The Steamboaters and the Abbey Rosso Bequest Fund of the Steamboaters, Oregon Parks Foundation Fund of the The Oregon Community Foundation, Maggie Purves Fund of The Oregon Community Foundation, Serrurier Family Fund of The Oregon Community Foundation and individual donors.