12 Great River Movies from WRC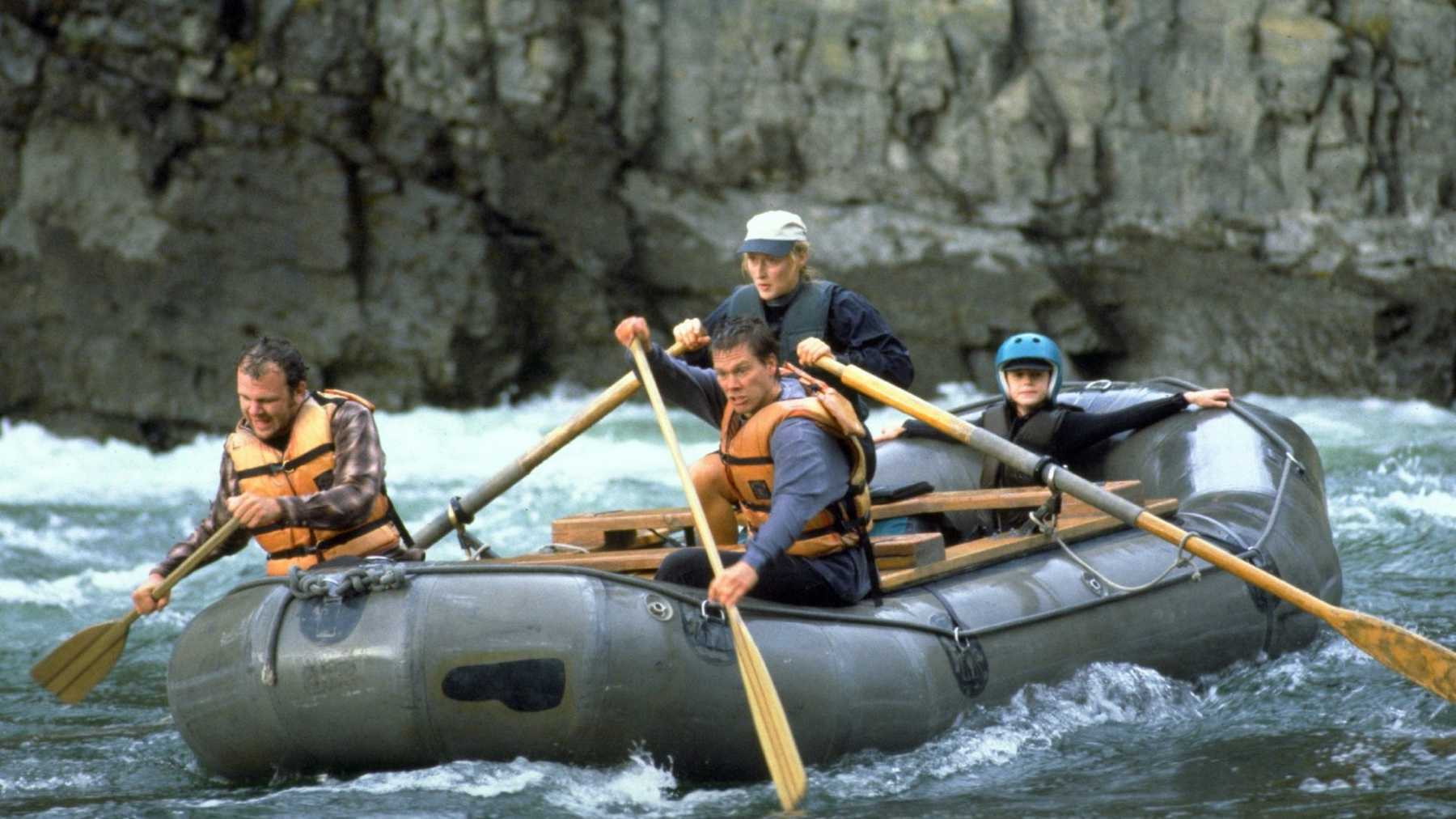 In addition to being critical to the health of our world, rivers have long provided humans a little relief from the challenges of life. They're where we go to get away from it all, and connect with nature and moving water. Well, that's a little harder during these days of the coronavirus and "sheltering in place." This prompted us to create a list of favorite river movies—so you can bring the river, or at least the spirit of the river, inside.

As we combed through the suggestions we received for this list, it became clear that rivers have played central roles in every genre of movie out there: comedy, drama, romance, crime, thriller, documentary and, of course, adventure! If there's one thing this illustrates, it's the importance of rivers to our lives and to our stories. They're woven into everything. And that's why Western Rivers Conservancy continues to protect them.

We hope you enjoy this list. We surely left a few favorites off, but these are the ones that rose to the top.
The River Wild (1994)

Jump aboard for a white-knuckle ride with Meryl Streep and Kevin Bacon in this white water thriller about a family taken hostage by a pair of fugitives during a rafting trip. The film was shot on the Kootenai and Middle Fork Flathead in Montana, and the Rogue in southern Oregon and features the legendary California river guide, Kelley Kalafatich, playing Streep's stunt double on the oars.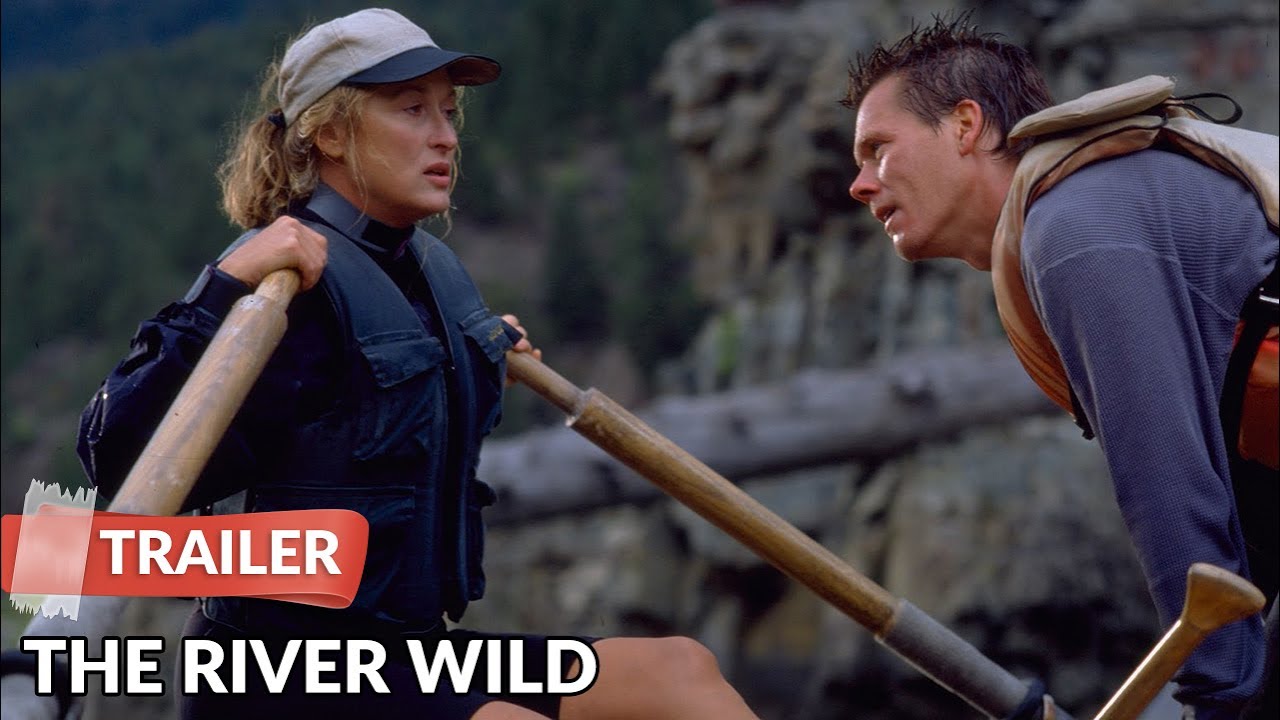 Chinatown (1974)
The undercurrent of Roman Polanski's 1974 neo-noir mystery film, starring Jack Nicholson and Faye Dunaway, is the California Water Wars of the early 20th century. It's a fascinating subplot for what many consider one of the finest works of American filmmaking ever.
Sometimes a Great Notion (1971)
"Never give an inch." Such is the creed of the Stampers, a fiercely independent Oregon logging family that struggles to adjust to the changing world of the early 1960s, as the river running through their backyard consumes their land. Although it pales in comparison to the 1964 Ken Kesey novel that it's based on, it's well worth a watch (and free on YouTube). The film stars Paul Newman, Henry Fonda and Lee Remick and was directed by Newman himself.

A River Runs Through It (1992)
No list of river movies is complete without this 1992 Oscar-winning drama based on Norman Maclean's fly-fishing-as-life novel bearing the same name. The movie is set on the Blackfoot River in Montana, but shot primarily on the Gallatin and upper Yellowstone. Whether you're "oohing" your way through the scenery, groaning through some of the sentimentality, or just ogling the young Brad Pitt casting for trout, there's no doubt it's a joy to watch.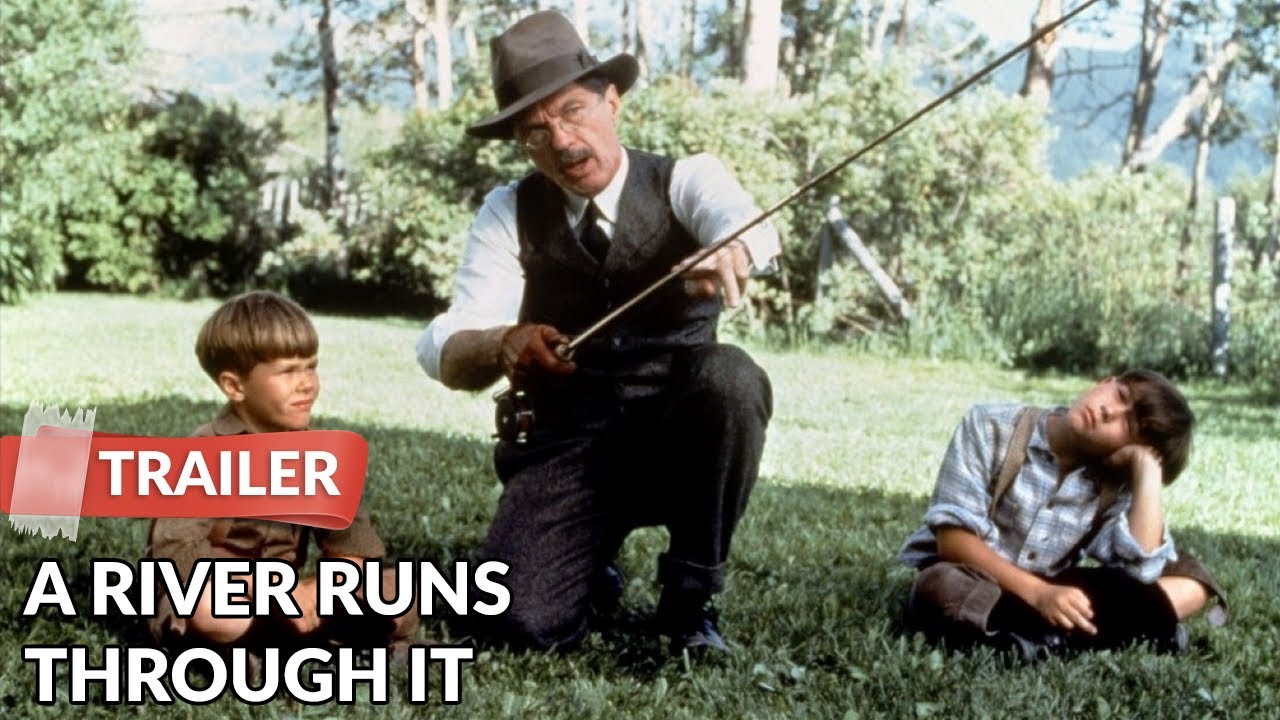 River of No Return (1954)
This classic 1954 Western flick stars Marilyn Monroe and Robert Mitchum and was set on Idaho's Salmon River, a.k.a. the River of No Return. Although the movie falls victim to the Western clichés of the time, the scenery is fantastic, the plot is fun and the river shots are great.
Spirited Away (2001)
A central character in Hayao Miyazaki's 2001 animated masterpiece is the River Spirit, who originally appears as the Stink Spirit in the form of a polluted river. The Stink Spirit is cleaned of its trash in the bathhouse and becomes a powerful dragon and the source of many good things. The character was supposedly based on Miyazaki's own experience helping with a river clean-up that returned a dried-up old stream to health.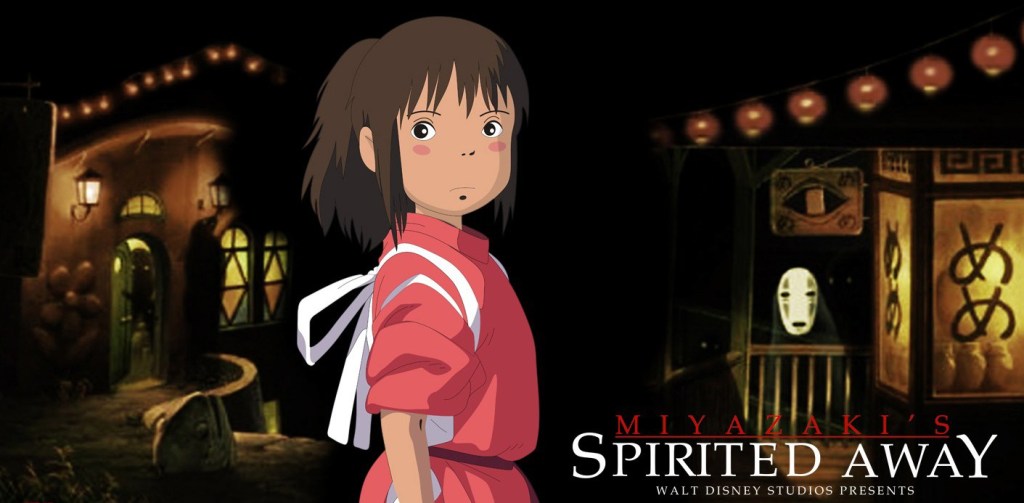 Rivers of a Lost Coast (2009)
Narrated by Tom Skerritt (who played the father in A River Runs Through It), this excellent documentary chronicles the dramatic decline of Northern California's salmon and steelhead fisheries and the strange angling subculture that disappeared along with the fishery.
Burden of Dreams (1982)
Les Blank's 1982 documentary about the making of German director Werner Herzog's surreal adventure film, Fitzcarraldo, was shot on the Amazon River in Peru. It's a river adventure film unlike any you've seen and includes the absurd (not to mention destructive) attempt to drag a massive riverboat over a mountain deep in the jungle.
The African Queen (1951)
Any river trip with Humphrey Bogart and Katharine Hepburn is worth a watch. The pair star in this 1951 John Huston adventure-romance set in WWI Africa, when a hard-drinking riverboat captain (Bogart) rescues a missionary (Hepburn) and the duo decides to take on the Germans.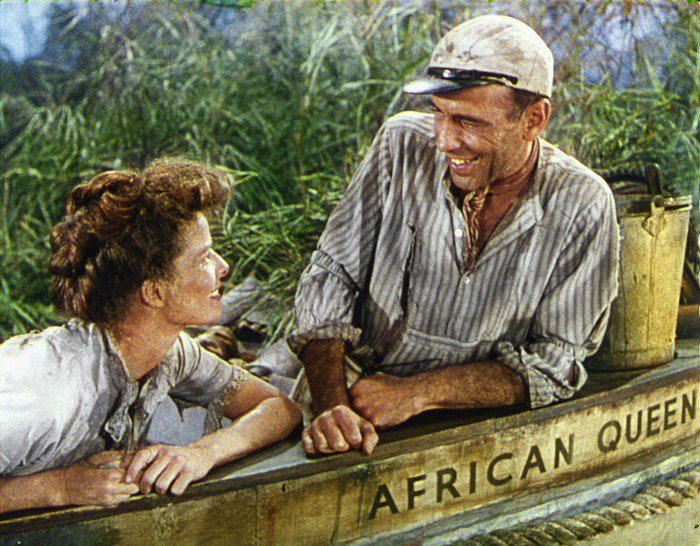 Artifishal (2019)
Patagonia's outstanding documentary about the effects of fish hatcheries and fish farms on wild salmon and our rivers received wide praise when it was released in 2019. It's now viewable for free on YouTube.
Salmon Fishing in the Yemen (2011)
If you just need a good old feel-good movie to get you through the night, watch this 2011 British romantic comedy, starring Emily Blunt, Ewan McGregor and Kristin Scott Thomas. It's about a businesswoman named Harriet (Emily Blunt), who enlists the help of a fisheries scientist (Ewan McGregor) to assist in fulfilling the dream of a wealthy sheik (Amr Waked) to bring salmon fishing to Yemen. Sounds reasonable, right?
Mud (2012)
On the Mississippi River, a fugitive named Mud, played by Matthew McConaughey, needs the help of two Arkansas boys so he can make his way back to the love of his life (Reese Witherspoon) before the bounty hunters catch him.